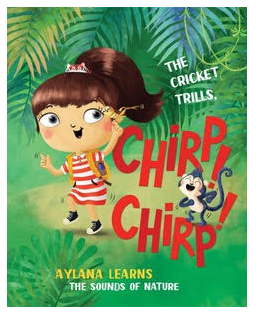 For a limited time only you can get a free personalized book, stickers and flash cards for your child! All you need to do is pay a small S&H charge of $3.99.
The Cricket Trills, Chirp! Chirp! is a delightful rhyming tale that introduces the sounds of nature as we meet different animals and learn about the fascinating noises they make.
This story from the beans&sparks collection encourages children to explore, observe and talk about the many sounds of the jungle. The verbal expression of these new and interesting noises encourages early language development. The playful rhyming style of the story helps children to learn about forming and pairing different words and sounds.
Beans&sparks books are designed to promote a child's natural curiosity to learn. The collection is structured using the EASY framework- Emotions, Adventure, Science and Creativity- and The Cricket Trills delivers adventure on every page.
Click here to get your first book FREE!