Experience the Ultimate Entertainment with 1 Month Free of Apple TV+ courtesy of Kellogg's! Don't Miss Out Before the Expiry Date!
As a generous offering, you have the opportunity to enjoy a complimentary 1-month subscription to Apple TV+, all thanks to Kellogg's. However, it's important to note that specific terms and conditions are in place to ensure a seamless experience.
Unlocking this fantastic deal is a breeze. Simply make a purchase of the eligible Kellogg's product – the gateway to a world of captivating content. As you relish the flavors of your Kellogg's treat, you're also unlocking a treasure trove of entertainment possibilities.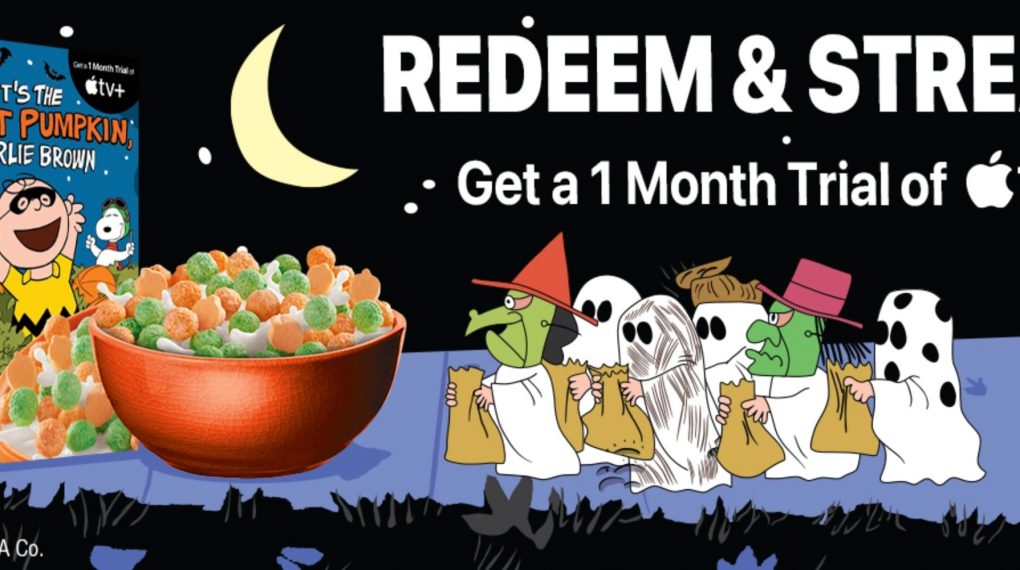 Be sure to keep an eye on the timeline. This incredible opportunity comes with an expiration date that you wouldn't want to miss. Swift action is the key – avail yourself of this exciting offer before it slips away.
It's all about maximizing your entertainment options while making the most of your Kellogg's purchase. Don't let this chance escape your grasp. Mark your calendar, follow the guidelines, and embark on a cinematic adventure with Apple TV+ that promises to keep you enthralled for a whole month!
Remember, it's not just about cereal; it's about unlocking a world of entertainment. The countdown to limitless entertainment begins with your Kellogg's purchase. Grab your chance to relish your favorite shows, movies, and more while savoring the taste of Kellogg's goodness. Don't wait – dive into a month of captivating content today!
Grab your cereal, snap your receipt, and dive into a month of entertainment galore with Apple TV+. Don't miss out on this binge-watching bonanza!"
Ends at 12/31/23
Click Here to Win
---
---
At KeepCalmAndCoupon we share daily valid coupons. Check out our daily coupons that can help you save money.
Digital Coupons
Printable Coupons
Cash Backs
Amazon Coupons
---
Recent Deals
---