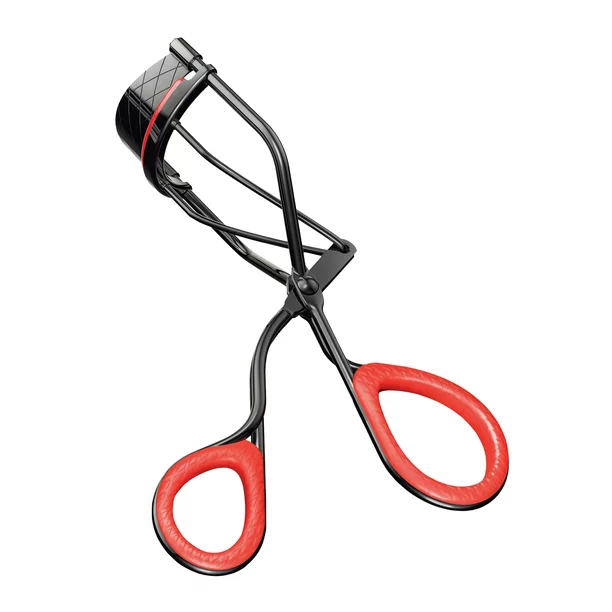 Coupon Details
You can SAVE $1.00 On Any (1) Revlon Eye Beauty Tool

Revlon Eye Beauty Tools Coupon!
SAVE $1.00 On Any (1) Revlon Eye Beauty Tool
Product Details
Creates the ultimate curl, quickly and easily. Small size and shape are designed to evenly curl each and every lash. Gently rounded pad won't crimp, pinch or stick to lashes. Instructions To use: position extra curl eyelash curler near base of top lashes. Gently but firmly squeeze handles together for 5 seconds. The product descriptions and instructions provided by vitabox.com are for informational purposes only and are qualified in their entirety by the information available from manufacturers of the products. You should carefully read all product packaging, and contact the manufacturer with any questions before using a product. While we endeavor to ensure that product descriptions are current, manufacturers sometimes change their products. We are not liable for inaccuracies or misstatements about products. We do not provide medical advice or recommendations. You should not use the information provided by vitabox.com for diagnosing or treating a health problem or disease. If you have or suspect that you have a medical problem, immediately contact your health care provider. Information and statements regarding dietary supplements have not been evaluated by the Food and Drug Administration or any other government agency and are not intended to diagnose, treat, cure, or prevent any disease.
Designed by makeup professionals, this Revlon lash curler creates dramatic, curled lashes quickly and easily
The eye lash curler's gentle, rounded pad curls each hair without any crimping, pinching, or sticking
Create beautiful upswept lashes with or without mascara, liner, or eye makeup, and without any painful tugging or pulling
Designed with comfort in mind, the finger grips for a comfortable, non-slip grip while curling your lashes
A useful beauty tool for anyone's makeup kit, this Revlon eyelash curler is designed to fit most eye shapes.
We aim to show you accurate product information. Manufacturers, suppliers and others provide what you see here, and we have not verified it.
We are sorry if this offer is no longer valid, but you can find many updated coupons here
Walmart Deal:
Walgreens Deal:
These stores change prices frequently. Therefore, the prices here may not match the store prices. The price at the time you add the product to your cart will be the final price. If you would like to report any coupon, please email us at editor@keepcalmandcoupon.com
Features
Extra curler pad included, Maximum curl
Assembled Product Weight
0.06 lb
Assembled Product Dimensions (L x W x H)
2.94 x 1.75 x 5.63 Inches
Instructions
Wondering how to curl your eyelashes like a pro? Position the red pad near the base of your upper lashes, avoiding your actual eyelid (obviously)Then gently but firmly squeeze the handles of the lash curler together for 5 seconds and releaseMove the curler a few millimeters up your lashes and do it again. A few more millimeters away, do one final squeeze—and you've got curled lashes!Now lock them into place with your favorite Revlon mascara (we worked hard on our formulas, so they're pretty magnificent…)
Fabric Care Instructions
none
Are You Still Unable to Find Coupons?
If you still cannot find any coupons, then sorry all deals have expired!
I try my best to provide my readers with all the latest & best deals. Unfortunately, sometimes offers do expire.
You can search all related deals here for all our Coupon Categories. Be sure to search for "make-up"
Looking for the latest Coupons? Click HERE to see a list of our daily updated Newest Coupon Offers.
Did you know that our daily updated Coupon Database has coupons for thousands of items? See what savings are available and check out our Coupon Resource.
Looking for more Deals, Freebies, and Giveaways?  Be sure to visit our daily updated coupon offers or visit Amazon.com to find out the latest trending deals!