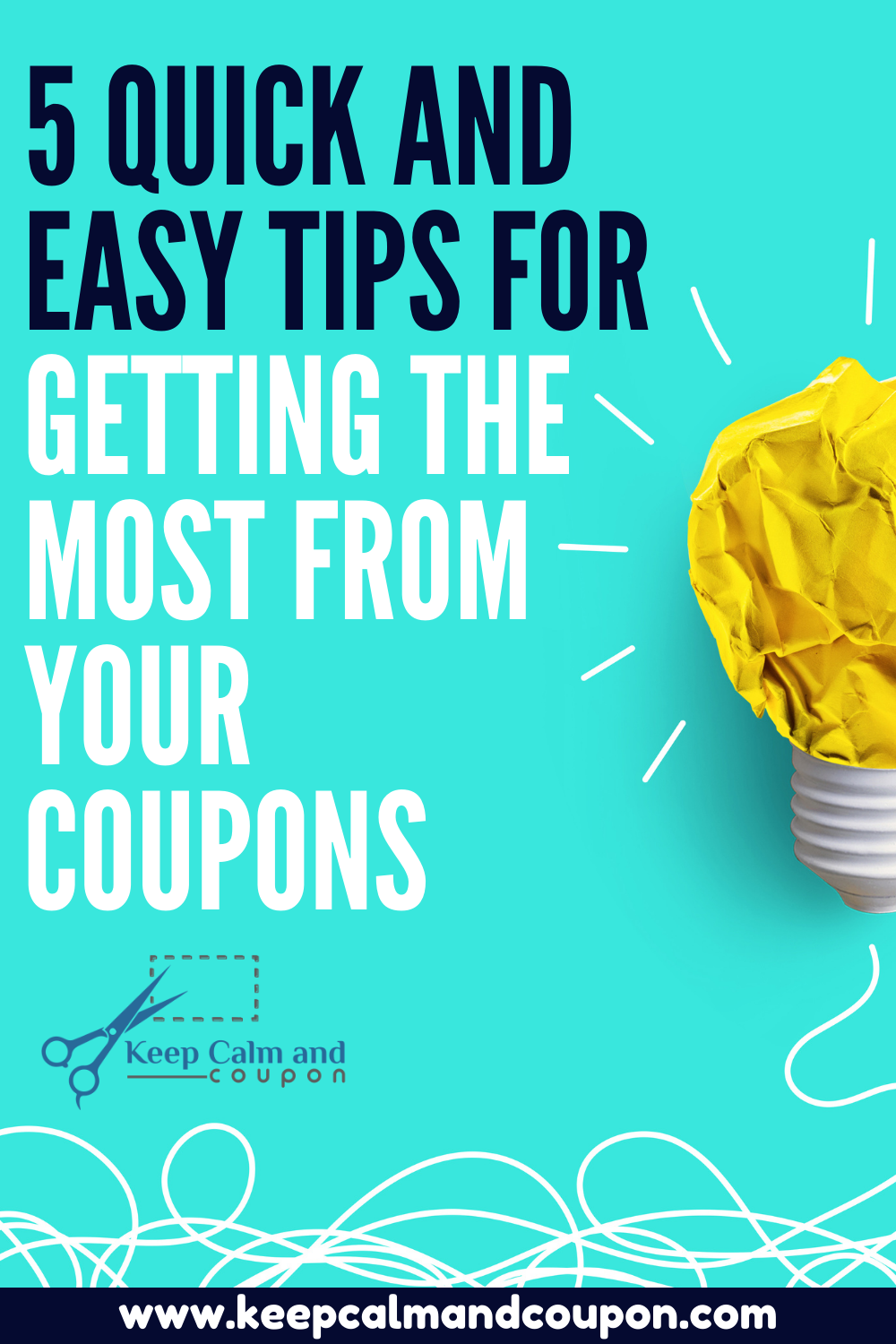 Maximizing Your Money-Saving Journey: An Introduction to Smarter Couponing
Hello, fellow savvy shoppers! Embracing the magic of stacking coupons is a fantastic way to keep more of your hard-earned money in your wallet. But are you truly extracting maximum savings from your coupon stacks? Like any art, mastering the strategy of stacking coupons has its nuances and secrets. These can transform a decent discount into an unbelievable bargain.
This blog post isn't just about the mechanics of couponing. Oh no! It's about strategizing, optimizing, and truly stretching the value of each coupon you clip, click, or collect. So buckle up! We're about to embark on a journey towards master-level couponing.
These quick and easy tips won't just help you save money, but also time, energy, and even a bit of your sanity (because let's be honest, a messy coupon drawer isn't doing anyone any favors!). Ready to step up your couponing game? Let's dive right in!
Tip 1: Organize Your Coupons
One of the best-kept secrets of successful couponing? Organization! Coupons are no good if they're lost in the depths of your drawer or expired before you get the chance to use them. Plus, nobody wants to hold up the checkout line rummaging through a chaotic stack of coupons.
So, how can you keep your coupons in order? It doesn't have to be fancy—simple and effective is the way to go. Here are a few strategies:
Coupon Binder: Use a binder with clear pocket sheets to visibly store and categorize your coupons. You can separate them based on product categories, stores, or even expiration dates.
Digital Organizing: If you're more of a tech person, several apps can store your digital coupons and sort them for you. Apps like SnipSnap and Honey can be real game-changers here.
Envelope System: Prefer keeping it old school? No problem. Label a set of envelopes based on your preferred categories and store your coupons there. Simple, easy, and super cost-effective.
Find a system that works for you and stick to it. Remember, the key to a good organization system is being able to find the coupon you need exactly when you need it. It might take a bit of effort to set up, but once you've got it, you'll be couponing quicker, easier, and with far less hassle.
Tip 2: Understand Store Policies When You're Stacking Coupons
Did you know that each store has its own unique coupon policy? It's true! And these can make a huge difference in your money-saving journey. Familiarizing yourself with store policies can help you maximize your savings and avoid any disappointments at the checkout line.
Here's what you should look out for:
Coupon Limitations: Some stores limit the number of same or total coupons per transaction. Know these restrictions to plan your shopping trip accordingly.
Doubling or Tripling Coupons: Some stores double or even triple the value of manufacturers' coupons, which can lead to substantial savings.
Competitor Coupons: Certain retailers accept their competitor's coupons. Imagine using all the best coupons in one place!
Stay updated with the policies of your frequently visited stores. If you can't find the information online, don't hesitate to ask at customer service—they're there to help! Better understanding these policies can truly amp up your coupon game and drive your savings to the next level.
Tip 3: Master the Art of Stacking Coupons
Stacking coupons is the trick of the trade for expert couponers. It's an excellent strategy to maximize savings, often leading to unbelievable deals. But what does "stacking coupons" mean, exactly?
Simply put, it's the practice of using more than one coupon for a single item. For example, you might use a manufacturer's coupon in combination with a store's coupon on the same product. This might sound too good to be true, but many retailers allow this form of stacking coupons!
Here are some points to consider:
Know the Store's Policy: Not all stores permit coupon stacking, and those that do might have specific rules. Always check the store's policy beforehand.
Type of Coupons: Generally, stacking is done with one manufacturer's coupon and one store coupon. Trying to use two manufacturer's coupons on one item is usually a no-go.
Look for Store Promotions: Many stores have promotions where they offer their own coupons. These are perfect opportunities for stacking coupons.
Remember, the key to successful stacking is understanding the guidelines and ensuring you have the right combination of coupons. With this skill in your couponing arsenal, you'll be able to save more money than ever before!
Tip 4: Don't Ignore the Fine Print
The fine print on coupons often holds crucial information. From expiration dates to size restrictions and limitations on how many items you can purchase, ignoring these details can easily lead to missed savings or a wasted trip to the store.
Here's what you need to know:
Expiration Dates: This one seems obvious, but it's easy to overlook. An expired coupon is a lost opportunity, so keep an eye on the dates!
Size and Variety Restrictions: Many coupons will specify the sizes or varieties that the discount applies to. Make sure the product you're buying matches these requirements.
Stacking Restrictions: Some coupons cannot be used in combination with others. If you're planning on stacking coupons, make sure the fine print doesn't prohibit it.
'One per Purchase' Vs. 'One per Transaction': 'One per Purchase' means one coupon per item purchased, while 'One per Transaction' means only one of that coupon can be used per store visit or shopping trip. Misunderstanding these terms could affect your savings!
Paying attention to the fine print can prevent any unexpected surprises at the checkout line and ensure that you're making the most of your coupons. It may take a little extra time, but the money saved is definitely worth it.
Tip 5: Organize Your Coupons for Easy Access
Keeping your coupons organized is essential for effective couponing and, more importantly, for maximizing your savings by stacking coupons. Nothing is worse than knowing you have the perfect coupon, but you can't find it, or even worse, discovering it after it's expired!
Here are some organization strategies that might work for you:
Coupon Binder: This tried-and-true method involves clipping out all coupons and categorizing them in a binder. You could organize them by item type, by store, or even by expiration date—choose whatever method makes the most sense for you.
Envelope or Accordion File: If you're just starting and don't have a large collection yet, simple envelopes or an accordion file can do the trick. Label each section based on your preferred categories.
Digital Organization: Many apps exist today that can store your coupons digitally. This is a great option if you prefer not having to deal with paper clutter.
Keeping an organized system not only helps in finding the right coupon when you need it but also makes it easier to see opportunities for stacking coupons, thus multiplying your savings. After all, your coupons are useless if you can't find them when you need them!
Remember, mastering the art of using and stacking coupons is a process that may take a bit of time. But with these tips, you're well on your way to becoming a coupon pro and saving big on your purchases. So don't give up! Keep refining your strategy and watch as the savings add up.
Bonus Tips on Stacking Coupons: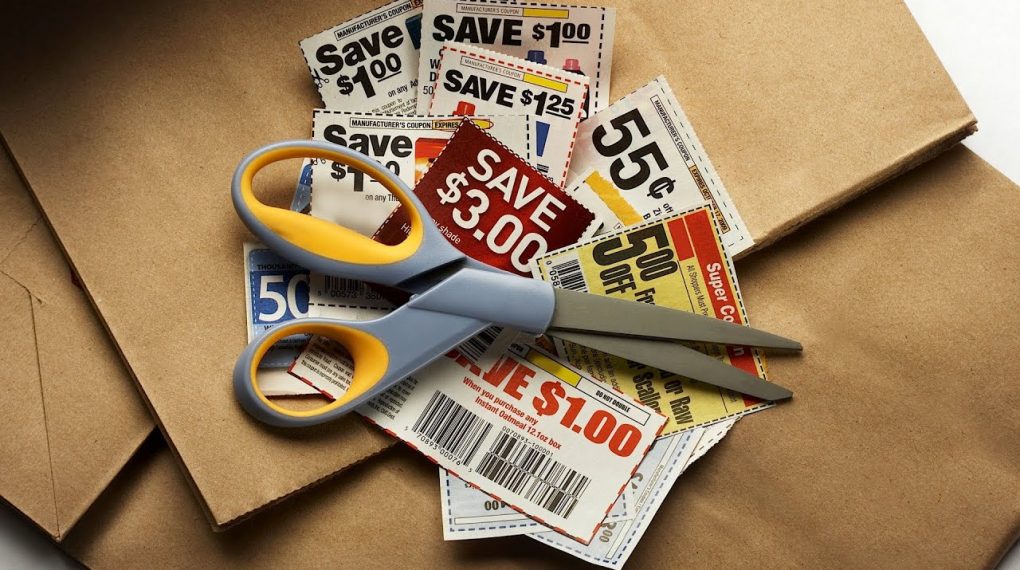 Know the Best Time to Use Your Coupons
Timing is everything when it comes to maximizing your coupon usage. Sometimes, it's better to hold onto a coupon for a bit instead of using it right away. For instance, if you know a particular item goes on sale regularly at your local store, waiting to pair the sale with your coupon can lead to even bigger savings.
This strategy is also known as "coupon matching" and it's a key method for getting the most from your coupons. Keep an eye on weekly sales ads for your favorite stores and match them up with your coupons to see where you can save the most.
Leverage Cashback Apps Alongside Your Coupons
Combining digital cashback apps with physical or digital coupons can maximize your savings significantly. Apps such as Rakuten, Ibotta, and Checkout 51 offer cashback on specific items or general purchases.
Often these cashback offers can be used in conjunction with coupons, allowing you to "double-dip" on savings. Always check these apps before you go shopping to see if there are any relevant deals, and remember to scan your receipt after purchase to claim your cashback.
Leverage Technology with Keep Calm & Coupon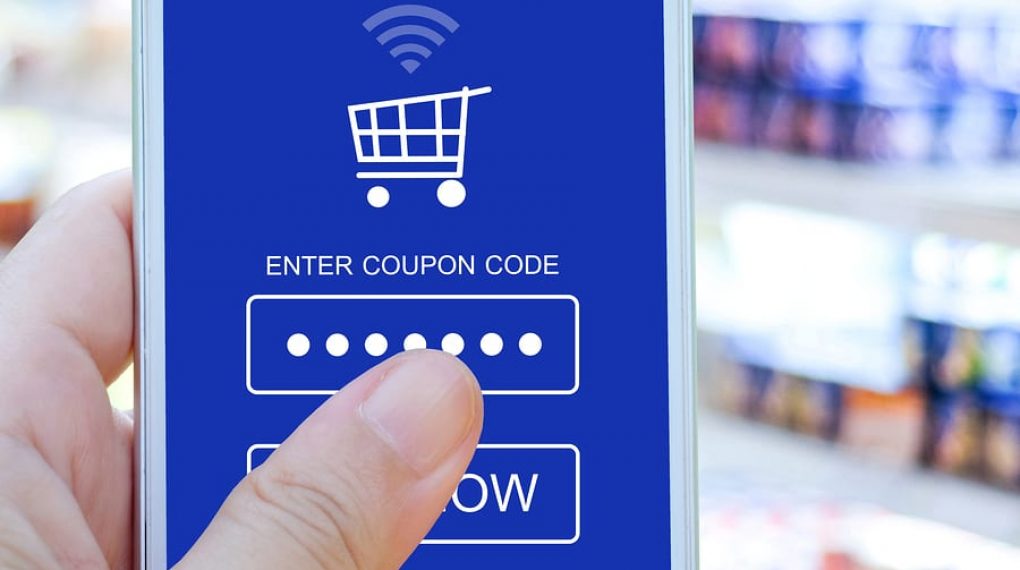 Embrace the digital age to optimize your couponing strategy. Right here at Keep Calm & Coupon, we harness technology to help you save. From an extensive list of digital coupons to cashback offers and promotional codes, we strive to keep you updated with the latest deals right at your fingertips.
While there are numerous apps and websites that might help you find and organize coupons, Keep Calm & Coupon stands out with its comprehensive approach and user-friendly interface, making it easy for you to navigate and grab the best deals available.
It's not just about individual items. We also partner with several grocery stores, providing exclusive digital coupons for a wide range of products. Often, you'll find valuable offers for store brand items, providing savings you might not find elsewhere.
Our goal is to help you make the most out of couponing. So, remember to check Keep Calm & Coupon regularly. Don't forget to follow our updates to ensure you never miss out on potential savings. With us, you're just a click away from great deals and a streamlined, efficient couponing experience. Technology and couponing have never made a better pair!
For more coupon know-how check out the articles below:
Redeemable at Wal-Mart on Coupons – What Does That Mean?
Easy Guide to Coupons to Get You Started
Best Places to Find Free Coupons
---
Did you know that Amazon now has coupons for hundreds of items – see what savings they have available HERE.
Looking for more coupons? Click HERE to see a list of our online coupon resources.
---