Amazon Prime Membership
If you're a frequent online shopper, an Amazon Prime Account is a must-have. Perks include FREE one-day shipping on millions of items, unlimited access to Prime Video, Prime Music, and the ability to borrow books from the Prime Reading catalog. The money you save from expedited shipping usually outweighs the membership fee. If you're on the fence, opt for the free 30-day trial and see for yourself. For more details, click HERE.
Today's (Lightning) Deals
Visit the 'Today's Deals' section on Amazon's homepage for daily handpicked deals, with discounts of up to 80%. Inventory sells out quickly, so stay vigilant! These deals are often known as 'Lightning' or 'Goldbox' deals. Click HERE for more details.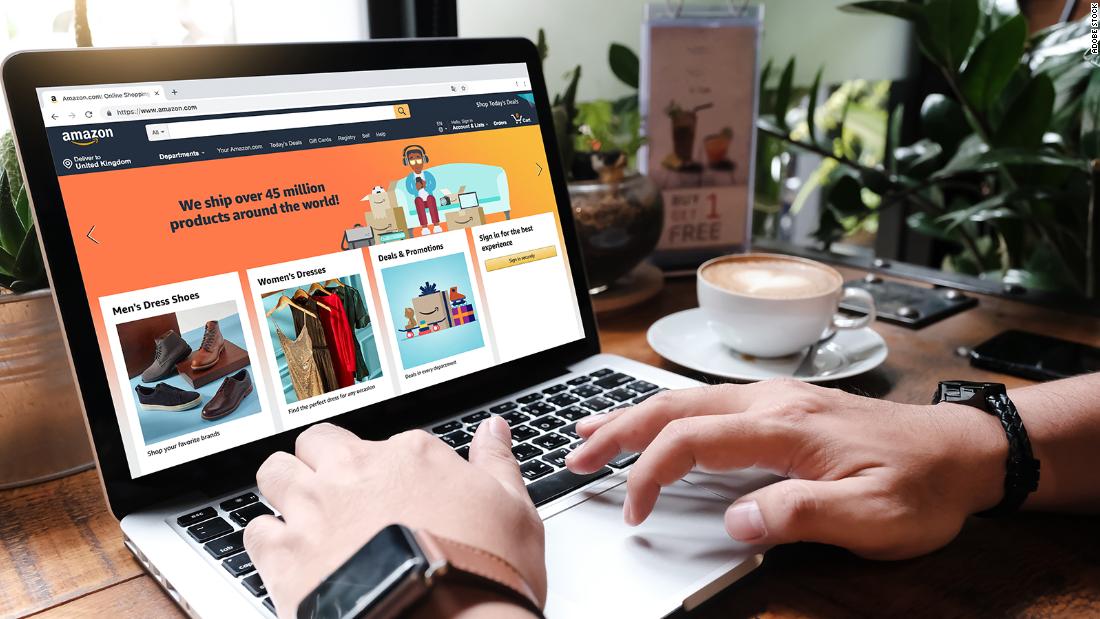 Subscribe & Save Program
Save up to 15% when scheduling five or more products for auto-delivery to one address through Amazon's Subscribe & Save program. This service is perfect for routine purchases, from toiletries to pet food, and helps prevent running out of essential items.
Movers and Shakers
The 'Movers and Shakers' section showcases products with the most significant sales increases compared to the previous 24-hour period. This can be a prime spot to discover flash sale items, but ensure you check prices closely. Click HERE for more details.
Amazon Best Sellers
Amazon's 'Best Sellers' is an excellent place to discover what's trending. This list, updated hourly, highlights the most popular products based on overall sales. Click HERE for more details.
Amazon Fresh
With Amazon Fresh, Prime members can conveniently shop for groceries and household products. This service is excellent for families who regularly order the same items, like baby or pet supplies. Click HERE for more details.
Amazon Warehouse
Amazon Warehouse offers deals on pre-owned and open-box items. These items include returns, damaged packaging, or refurbished goods, all verified to work perfectly. Click HERE for more details.
Amazon Coupons
Amazon offers a vast array of digital coupons on products ranging from groceries to electronics. Click HERE to explore available coupons and search for specific ones.
Save Money with Retailer Price Matching
While Amazon no longer price matches, numerous major retailers will match Amazon's pricing, particularly around the holiday season. The Amazon Shopping Mobile App makes this a breeze. Click HERE for more info on price matching.
Last updated on 10/02/2023 12:00 am
Trade-In with Amazon
Amazon's trade-in program accepts a variety of items, from video games to textbooks. They cover your shipping costs, and trade-ins receive Amazon.com gift cards in return. More about this program can be found HERE.
Third-Party Deal Trackers
Numerous third-party websites track Amazon deals, like camelcamelcamel.com. You can set price drop alerts for specific items, giving you a heads up whenever a product you want hits your desired price point. This is particularly useful for products whose prices tend to fluctuate on Amazon. Visit camelcamelcamel.com to start tracking your favorite items.
Amazon Family / Household
If you're a Prime member with young children, Amazon Family can offer additional savings. You get up to 20% off diapers, baby food, and more. Plus, you can create a Child Profile to receive personalized deals and age-based product recommendations to save money. Find out more HERE and HERE.
Amazon Outlet
Amazon Outlet is a little-known section where you can find markdowns, clearance items, overstocks, and more. It's an excellent place for bargain hunters. Click HERE to start saving.
Prime Wardrobe
This feature allows you to try clothes on before buying them. You can choose up to eight items, try them for seven days, and only pay for what you keep. This helps you save money by avoiding restocking fees and return shipping costs. Discover more about Prime Wardrobe HERE.
Amazon Credit Card
If you're a regular Amazon shopper, consider their credit card options. The Amazon Prime Rewards Visa Signature Card offers 5% back on Amazon.com and Whole Foods Market with an eligible Prime membership. You also get 2% back at restaurants, gas stations, and drugstores, and 1% back on all other purchases. Learn more HERE.
Kindle Deals
For the bookworms, Amazon offers daily deals on Kindle books, including best sellers. Prices can be as low as $0.99, so it's worth checking out if you're an avid reader. Click HERE for today's deals.
By implementing these tips, you're well on your way to saving money on Amazon. Remember, being a savvy online shopper involves staying informed about changing deals and services, so make sure to revisit these strategies regularly. So that you can further maximize your savings on Amazon. With a little exploration and planning, you'll be surprised how much you can save! Happy shopping!
Looking for more coupons? Click HERE to see a list of our online coupon resources.