If you're not careful, traveling can get expensive, especially when it comes to airfare. You might be trying to find a way to find cheap flights if you want to make your upcoming trip more affordable. Knowing where to start your search is half the battle when looking for cheap flights or flights on challenging routes. There are so many websites available for finding cheap flights that it can be overwhelming to start. We therefore put together this list of the top flight booking websites so you can find the lowest prices after many years of late nights searching the internet for my next adventure!
Momondo
Momondo was established in 2006 in Denmark. KAYAK, whose parent company is Booking Holdings Inc., oversees Momondo. For its innovative approach to travel, Momondo has received numerous accolades, including Best Meta Search Website and Best Airfare Search Site, and has been endorsed by media websites.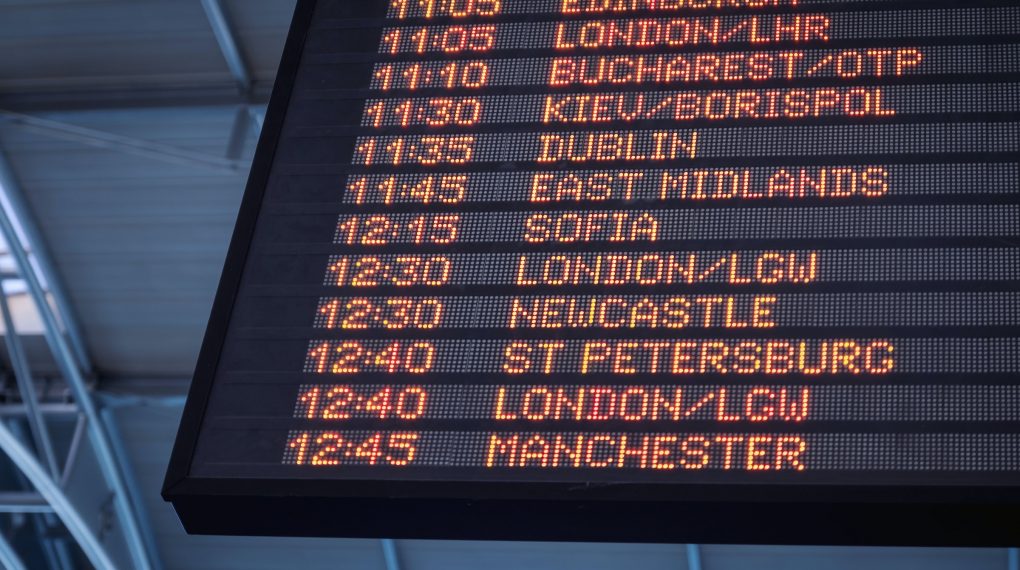 Momondo is a search engine; it does not offer any flight booking services. Instead, it compiles information from numerous online travel agencies to locate affordable airfare to almost any city in the world. Momondo includes less-known and low-cost airlines in its search results to locate the best flight deals. Momondo is becoming more well-known in the travel industry for consistently finding low-cost flights from all the available travel providers and platforms, even though other flight search engines like Google Flights may produce results more quickly.
On Momondo's website, click the Flights tab to conduct a simple flight search. To view flight deals quickly, travelers can enter their preferred dates, preferred airport, and desired destination city. When you enter your travel dates in the search bar, a range of prices and results for round-trip flights appear. To get the most precise search results, you can specify whether you'd like to fly economy, first class, or business, as well as other details like how many people are in your party and how many bags you'll be bringing. If your travel dates are open, you can look at prices for weekday travel, prices for particular weekends, or prices for the entire month to find the best flight schedule for your adventure.
Momondo uses the same search magic it uses for flights to find hotels, rental cars, vacation packages, and activities. Even tickets for buses and trains can be found online. Similar to flights, none of these are sold by Momondo directly; instead, you are directed to the OTA, hotel, train operator, or car rental company where you can make a reservation.
Regardless of whether you use a physical travel agency or a website, they all make money by taking a percentage of the sale. According to Momondo's website, they only want a quarter of the commission, which they claim is among the best commission rates in the business. In other words, Momondo only receives 25% of the commission paid to OTAs, who keep 75% of it.
Orbitz
Orbitz started out specializing in low-cost flights, but these days the online travel deal aggregator offers discounts on lodging, rental cars, and vacation packages. You can use Orbitz to look for and reserve a variety of travel arrangements, such as flights, accommodations, vacation homes, all-inclusive resorts, rental cars, and trip packages. When you make a reservation, Orbitz Rewards, also known as Orbucks, are earned. You can accumulate these for hotel stays.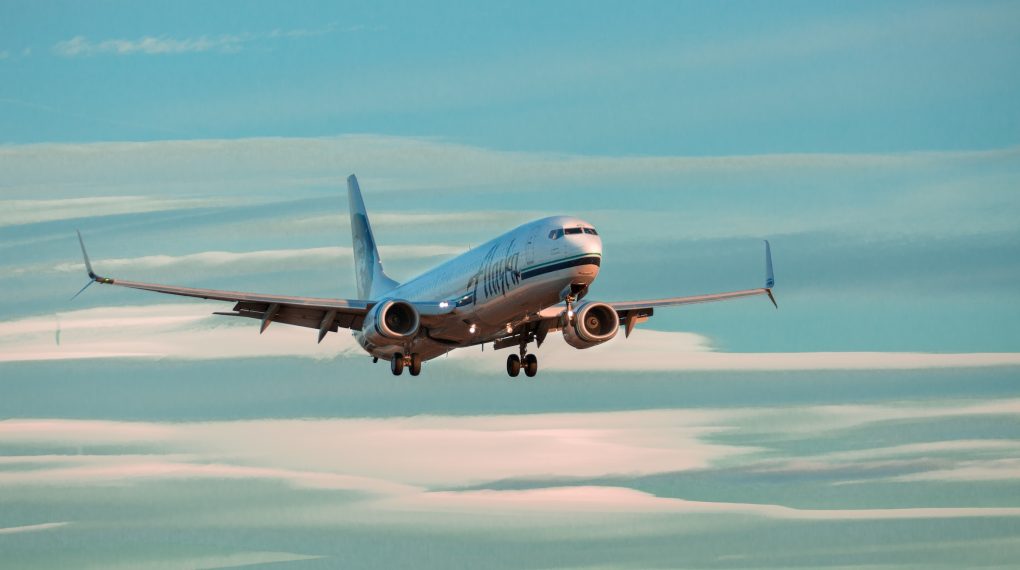 Having an Orbitz account isn't strictly necessary, but it is generally a good idea when booking travel. You'll automatically join the Orbitz Rewards program when you sign up, which is free to join and can help you earn status and Orbucks. Additionally, accessing information about current and upcoming trips may be made simpler with an account. You can view and print your itinerary by going to the "My Trips" tab while logged in. From there, should you need to change your travel plans, you can quickly access your confirmation code, view your entire itinerary on one screen, and access the change and cancellation pages.
You can accumulate Orbucks, the official currency of the Orbitz Rewards loyalty program, once you have an account. Then, you can use Orbucks to pay for hotel stays. What you book and how you book it will affect how many Orbucks you receive. When you book through the Orbitz app as opposed to the website, Orbitz offers an even higher rate, presumably to encourage you to do so in the future. Each Orbuck is redeemable for $1 off your subsequent hotel reservation made through Orbitz. The Orbucks program allows you to redeem rewards as you go, in contrast to many other loyalty programs that require you to have enough reward points to pay for your travel expenses.
If you find an identical booking offered for less elsewhere, Orbitz's Price Guarantee will refund you the difference. So it makes sense to browse websites like Expedia, Priceline, or the direct travel provider before making a reservation with Orbitz. You must submit your claim for flights, vacation packages, rental cars, and activities within 24 hours of making the reservation. For lodging, you have up to two days before your scheduled check-in date to submit your claim. However, it may then take a week or more for banks or payment statements to post the credit to your account and up to two billing cycles for the credit to appear on your statement.
Kayak
Kayak is a search engine for travel, not an OTA. It's also a great place to start because it's a search engine. The website consolidates price comparisons from numerous websites into one location so you can quickly identify the most affordable options. Combining one-way tickets from various airlines can occasionally result in the lowest airfares. When this is the case, Kayak is frequently able to recognize it and will display it as an option in search results.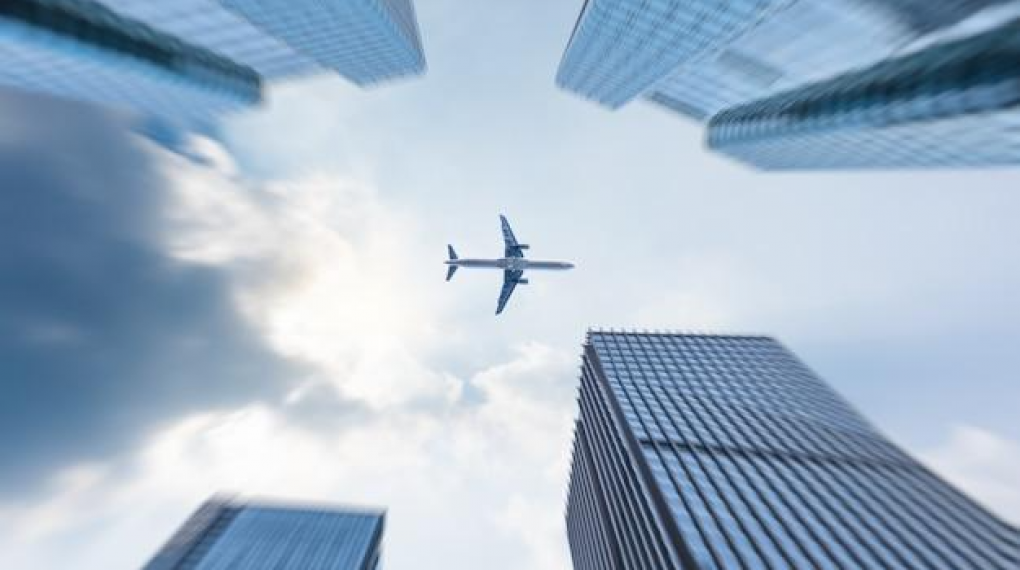 You can look for cheaper flights up to three days before or after the dates you plan to travel, or use a flexible month search to look four weeks out. With Kayak's Explore feature, you can look at budget-friendly locations on a map. You can select a themed search or modify the search criteria to suit your travel dates, itinerary, and spending limit.
The abundance of filter options offered by Kayak, which you can view in the left-hand sidebar above, is one of its best features. Use the presets to select your preferred airlines, the number of stops you'll make, the number of nights at your destination, the number of stops you'll have, the take-off and landing times, your price range, the type of airplane cabin, the airports where you'll have layovers, and a whole lot more.
Enter the same information as you would on any other website—departure city, arrival city, and dates—and then click "Search" to begin your search on Kayak. This will lead you to the following page, where a list of accessible flights is displayed. There is a wealth of information on this main booking page. The results will populate automatically and be sorted by "Recommended." This setting allows you to choose between the Cheapest, Quickest, Earliest Takeoff, Latest Takeoff, Earliest Landing, and Latest Landing options. Simply use the drop-down menu next to the main search bar in the upper right corner of the screen to choose the sorting method.
Use the flexible month search to view rates four weeks after your earliest departure date if your travel dates are extremely flexible. Choose the number of nights, then the earliest date on which your trip can begin.
Priceline
Travelers looking for inexpensive flights have long relied on Priceline as a reliable source. Priceline, one of the most recognizable names in the OTA (online travel agency) industry, is owned by Booking Holdings Inc., along with other well-known OTAs like Momondo and Kayak.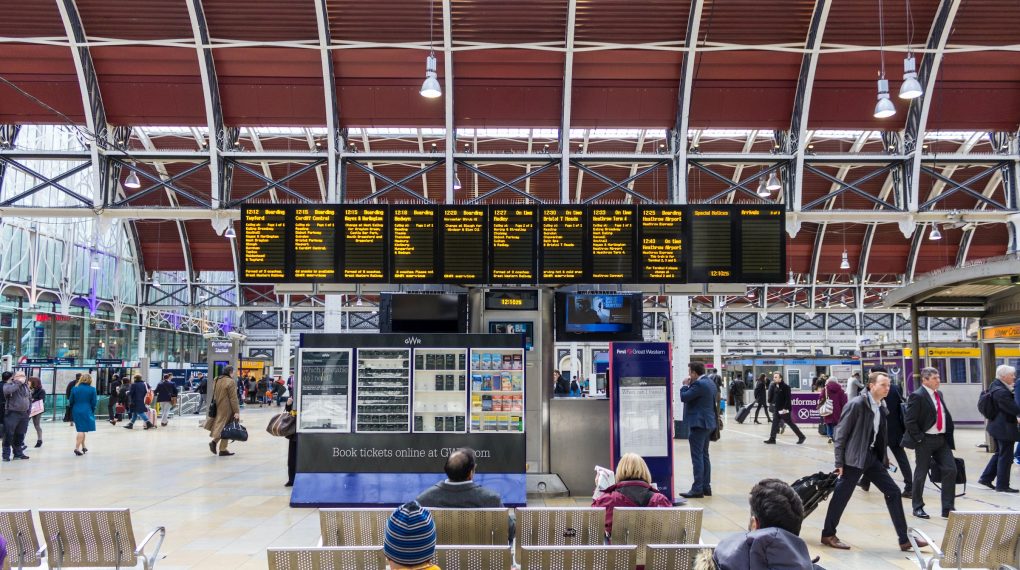 Priceline searches and compiles the outcomes from hundreds of other OTAs and airlines, much like other well-known flight search engines, saving you time and effort. Along with searching, Priceline has the distinct advantage of working with hotels and airlines to offer users deals that are occasionally even better than those found elsewhere. Before you complete the flight booking process, Priceline clearly explains the fare class and cancellation policies for your chosen flights.
The catch is that until after you book and pay for these airfare specials, you won't know which airline you're flying with, the precise flight times, or how many stops there are. Priceline will display the estimated time of day, baggage information, and the anticipated number of layovers.
You have the option to look for one-way, round-trip, or multi-destination tickets with multiple departure and arrival cities. Instead of looking for a roundtrip ticket from one origin to one destination, you can build your itinerary from up to five one-way flights by selecting multi-destinations, which causes the "+ Add another flight" button to appear below the location fields. Finally, select the appropriate drop-down boxes to select the number of passengers and fare class that you want. To begin your search, press the green "Find your flight" button.
A box that warns you if other days close to your dates might be less expensive is the first thing you'll see on the results page. You can see available dates, the best deal, and your potential savings. You can see any Express Deals that are available for your dates below that. Priceline has an opaque booking option called Priceline Express Deals that offers flights at significantly lower costs. The Best Price Guarantee program will refund 100% of the difference for regular tickets and 200% for Express Deals if you find a lower price for your precise flight itinerary on another website within 24 hours of making your reservation.
Expedia
Expedia is among the first online travel agencies, having been established in 1996. Expedia.com is a part of the Expedia Group, a conglomerate that also owns Orbitz, Travelocity, trivago, and a few other online travel agencies (OTAs). Because of this, you'll frequently discover that the costs and features offered by these websites are comparable.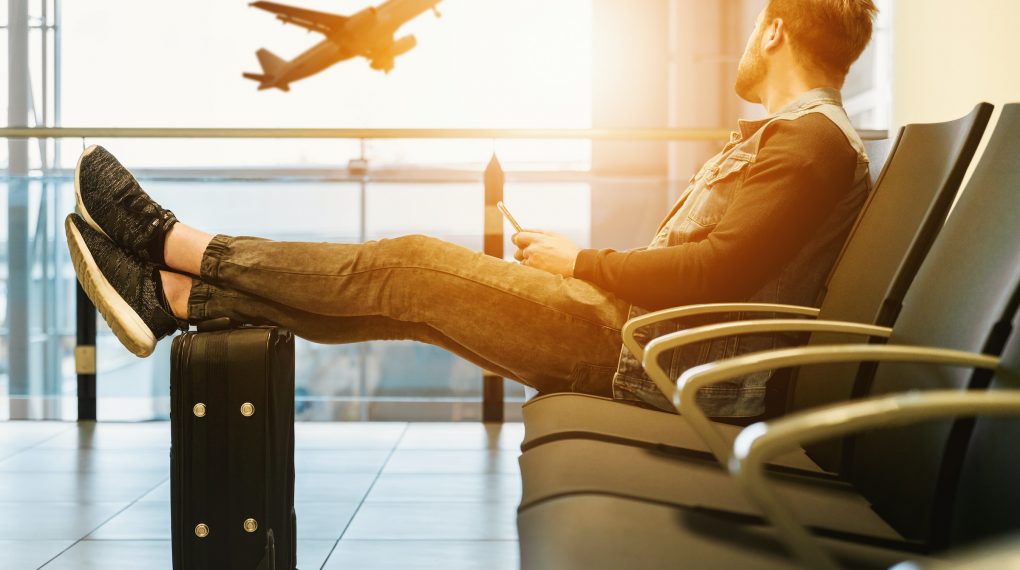 At check-out, it's simple to compare the variations between basic economy, premium economy, and other cabin classes. You can quickly assess whether an upgrade is worthwhile for you by comparing the benefits and price.
Expedia makes travel arrangements simple. The well-known online travel agency lets you look for and buy accommodations, cruises, tours and activities, flights, and rental cars, among other things. The website is especially useful for creating a completely unique travel itinerary. Utilizing Expedia has some nice benefits, including a rewards program. Unfortunately, there is less opportunity for profit from flights than there is from lodging, transportation, cruises, activities, and vacation packages.
Start by visiting Expedia's website at Expedia.com. When the homepage loads, a search box will appear where you can select to only look for flights, lodging, rental cars, cruises, activities, and vacation homes. To group these search options together, choose the "Bundle and Save" option. Click the "Flights" icon to search for low-cost flights on Expedia. You can select between roundtrip, one-way, and multi-city options in the search box's second row. Choose the route type you want to search for. By selecting the blue "Nearby airports" link, you can change the departure and arrival airports. The closest airports and the distances between your starting airport and other close-by airports will be displayed in a drop-down menu.
Travelers can look for flexible dates on Expedia. To do this, select "Show flexible dates" from the list of search results at the top. It won't take long before a calendar appears. Expedia will compare the flights three days before and after your initial search when the flexible dates search feature is turned on, and it will highlight the flight with the lowest price in green. The time it takes for these results to appear can vary, so please be patient.
Expedia will list a flight score next to each search result, ranging from 1 to 10. Expedia determines this by taking into account the flight's duration, the aircraft's make and model, and the onboard amenities. Although a flight with a score of 10 out of 10 isn't always the best deal, you can be sure you're getting a good deal if you see one on the cheaper end of the search results.
Expedia's clear cancellation policy is one of the benefits of making a cheap flight reservation through them. Customers may cancel their flights without penalty within 24 hours of booking thanks to Expedia's cancellation policy, which also makes the process simple. Some airlines may impose additional fees for changing or canceling flights after 24 hours. Some low-cost flights have no refund policy. Expedia will go over the terms of your reservation and any important information you may have missed before you finalize it.
Hopper
Having both previously worked for Expedia, Frederic Lalonde and Joost Ouwerkerk established the Montreal-based business in 2007. In order to provide users with a historical analysis of whether the current price is above or below the typical fare for a given date, Hopper is an online travel agency (OTA) and app that tracks the price of airline tickets, rental cars, and hotel rooms over time. Additionally, Hopper claims to have a 95% accuracy rate in predicting the best time to book using the data.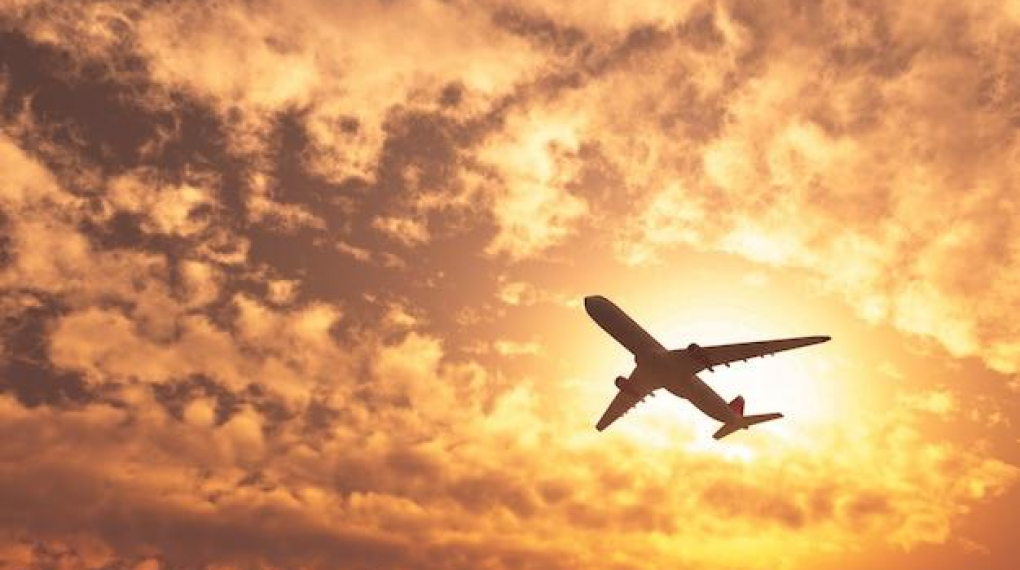 To help you find the best deal, Hopper collects airfare, hotel rates, and rental car rates from other websites. In order to show you how the fares you're seeing compare, Hopper's algorithm compares the data it has on airfares to historical data for the same routes and dates. Then, Hopper makes forecasts regarding future ticket prices, including whether they will rise or fall and even when to make reservations. When the price is favorable, the app will alert you, and you can then book directly with Hopper.
Although the Hopper website offers hotel information, the Hopper app offers the best user experience. Both iOS and Android devices can use it. Following the app's download, you'll see a series of screens outlining its fundamental features. You can receive push notifications when the price of anything you want to track changes by tapping the "Notify Me" button on the second screen. While you can browse prices without signing up for a Hopper account, you'll need one to make bookings. To create an account and "choose your bunny," tap the person icon in the upper-left corner of the screen, followed by the "Sign Up or Log In" prompt.
Select "Flights" to get started, then enter your departure and destination airports. Hopper looks at prices for your chosen route over a period of several months. On the following screen, a color-coded calendar will show you a range of prices for your chosen route, from the least expensive to the most expensive. You can choose between a round-trip and a one-way trip, and you can filter for cheap flights and flights with or without stops. The Hopper flight search will also show you the average price ranges for your chosen route at the top of the screen, so you can see what is considered low, medium, and high airfare.
Choose "View Flights" at the bottom of the page once you've located a flight you want to reserve. Hopper will provide the most affordable flight option. From here, you can use filters to avoid flying in basic economy, view only fares that permit fee-free changes, restrict the number of stops or length of layovers, choose departure or arrival time windows, and filter by airline. An outbound and return flight must be chosen. You should be aware that the Hopper app only allows you to make six bookings per day.
Additionally, Hopper has a "Price Freeze" function. You can do this to select the flights you want and put down a $40 deposit to hold the price for five days. Should the cost of the flight increase, Hopper will pay up to $100 per person. When you make a reservation within those 5 days, the $40 deposit is automatically returned.
Hopper's Price Drop Guarantee, which will track the cost of your flight after you book four times per day for ten days, is a nice perk. Hopper will refund the difference in the form of "Carrot Cash" up to a certain amount if the flight price drops below what you paid. Consider Carrot Cash to be Hopper app credits that can be spent on travel-related purchases like lodging or transportation. After being earned, Carrot Cash is good for up to 12 months.
Hotwire
One of the most well-known online travel agencies is Hotwire (OTA). A third-party website for booking travel, Hotwire is renowned for giving budget-conscious customers significant savings on costs like lodging.
Hotwire offers a membership program that entitles you to additional savings and keeps you informed of travel offers before they are made available to the general public. By selecting the "Sign Up" button located in the website's upper right corner, you can open an account with Hotwire. Once you've created an account, you can access it from the same location.
In comparison to Priceline, Hotwire believes that its last-minute hotel savings, including those for the day of arrival, are significantly higher. Two-thirds of customers who book travel on Hotwire's free mobile app do so the same day, according to the company's internal experts. Downloading the app and scanning the inventory is definitely worth a try. Additionally, Hotwire recently added car rentals to its iPad and iPhone apps and launched car rental bookings for Android.
Go to Hotwire's website and select the "Flights" tab from the homepage to make a flight reservation. Enter the departure city, the final destination, the number of travelers, and the dates of travel. Choose a one-way or round-trip option. Hotwire shows a list of departing flights along with the total cost. You will select the outbound flight first, followed by the return flight. To limit your search by the number of stops, airline, departure and arrival times, cost, and duration, use the filters on the left-hand side of the page. Select the departure that works best for you.
Take note of the return flights when looking for a flight! Typically, the price for the top result is already included, so there won't be any plus signs. The majority of alternate options, though, will cost a little more. When you've located the departing flight you want to book, click the red "select" button. This will display the return flight options, which can be filtered in the same way as the outbound flight options.
Selecting your return flight is as simple as pressing the red "select" button. After that, a pop-up window will appear with information on the cost savings associated with booking both a flight and a hotel. You can save money by booking a hotel and flight together on Hotwire. Click "no thanks" to go directly to the trip review if you decide to proceed with just the flight. After verifying all of your flight details, you may see a section at the bottom of the page where you can upgrade your flight.
When you've finished shopping, click the red "continue booking" button at the bottom of the page. You can enter your traveler information and payment information from here. Once you click the red "complete booking" button to seal your deal, you can depart.
Choosing the best website for finding cheap airline tickets can be challenging. After researching many sites, the above list was compiled as a resource for finding cheaper fares. Start your search by browsing our top flight booking websites.
Latest Post